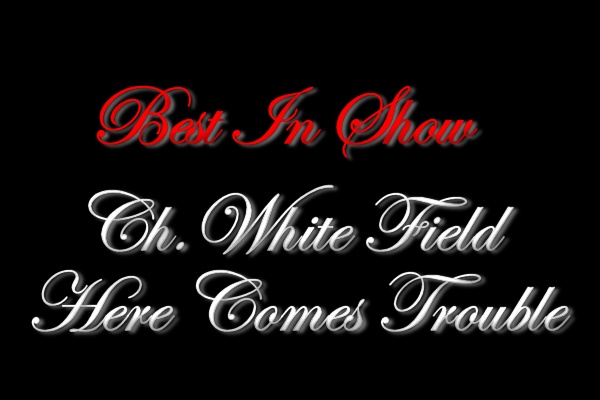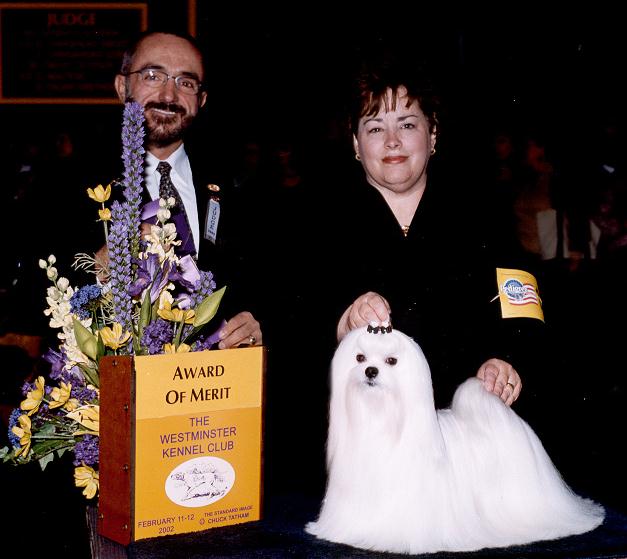 Champion Roquinho (Haw-key-no) is pictured at the Westminster Kennel Club Show Feb10,2002 winning First Award of Merit under Mr. Tim Catterson handled by Pat Keen-Fernandes.

Click here to add your text.



C                     All text and Photos on this web site is copyrighted 2006 @Richelieu Maltese. USA

They may not be used  or reproduced in any form without our  written permission under the  Internet Federal  information act.

Roquinho was born  in Sao Paulo, Brazil  at the White Field Kennel of Katia Fernandes-Araujo. Sired by the Am. Brazil Champion Richelieu All Fired Up out of the Brazilian -Argentine  bred mother. He finished his Brazilian Championship quickly with Group wins and reserve Best in Shows.

In 2000 Roquinho to the American Maltese Assn National Show in Las Vegas .where  he was awarded Best Bred By in Show and Best of Winners. He completed his American Championship in 5 shows with all majors.

Roquinho remined in the USA throughout 2000-2009 and sired over 20 Champions. His producing ability  due to his Richelieu lineage was  so impressive he was purchased by the Richelieu Maltese Kennels of Judy E. McQuiston in partnership with Pat Keen-Fernandes  Roquinho began his Specials career in Jan 2002. In the first 3 months he became a multi-Group winner and then  an All-Breed Best in Show   winner in California. and ranked among the Top Winning Malteses of 2002 2003  Roquinho  remained in the care of Richelieu Maltese in California until his retirement  in 2009   when he  was then returned to Katia  in Brasil.


Roquinho is  one of the Top living champion producing sires in North American having sired a record 29 champion children.